Somehow, even though we moved mid March, I still knocked out a slew of books. I didn't used to enjoy audiobooks, but the library here seems to have a longer waitlist on many of the books I want AND I drive a lot around central VA for work, so I have the time to mix in. I'm still really into my podcasts, but it's nice to have a good book, too. Since I'm doing audiobooks, I think that's why I've been able to keep my count up through the move!
Rating: 3/5
Genre: Adult Fiction
Challenge: Erin's - Freebie and Popsugar -
book author from Asia, Africa, or South America
This series was recommended so much over the last few years, that of course I caved last year and read the first two, but it took longer for the third to be available at the library and I ended up reading it as an ebook. Honestly, this was my least favorite of the three and I felt that there didn't need to be 3 books. They're meant to be "fluffy" but you just spend so much time dragging through designer labels that I skimmed a lot!
Rating: 2.5/5
Genre: I thought it was a thriller but... nah.
Challenge: Popsugar -
book
with a plant in the title or on the cover
I mean... what was this book, even? I thought it was some sort of thriller but it was really just a really terrible, snooty narrator whining and then you're supposed to feel bad for her at a certain point, but I just couldn't. And there wasn't a "secret" or "reveal" like the synopsis made it sound like.
On The Come Up // Angie Thomas
Rating: 5/5
Genre: YA
Challenge: Popsugar - book
published in 2019
Angie Thomas can do no wrong in my eyes. She's working on her 3rd and 4th books and I already can't wait. I read this and THUG from the library, but am considering buying because they're that good and I want to support Angie Thomas. This is not a sequel to THUG, but it does also take place in Garden Heights (as will her next book) so there are references to the story but you wouldn't have needed to read that first.
Beyond the Pill // Dr. Jolene Brighten
Rating: 4/5
Genre: Wellness
Challenge: None
Surprise! I'm officially off birth control. I've been really open about this in real life so why not on the internet, too? And no, we are not trying for kids, either. We are still rocking that 3-5 year plan. But, there are some things I've been dealing with that I think could be tied to hormonal birth control and I've been on it for a decade which is a
really
long time to be pumping synthetic shit into your body.
I don't even like to take Advil when I can stand it, so why have I been taking BC for so long? I may find that this doesn't work for me, but I want to at least try going off it so wish me luck as my body tries to figure out WTF is going on.
I picked up this book for some guidance and I will say she is BIG on supplements and I know I won't be doing that much. But, she has some great information around what BC does to our bodies (she is not anti birth control, though, she does give advice on how to safely stay on it if that's what works for you!) and how to combat the side effects coming off and how to balance out the issues that so many people take it for (acne, cramps, irregularity, etc.).
An Anonymous Girl // Greer Hendricks and Sarah Pekkanen
Rating: 3.5/5
Genre: Psychological Thriller
Challenge: Popsugar -
book by two female authors
You know, I had really high hopes for this book, but it didn't quite live up to them. Maybe it was because the book was so hyped and I should have managed expectations, but it just wasn't as "thriller-y" as I thought it was. Maybe I need to manage expectations about all thrillers? Worth the read, but it won't blow you away with twists.
The Sun is Also a Star // Nicola Yoon
Rating: 4/5
Genre: YA
Challenge: Popsugar -
book with a zodiac sign or astrology term in title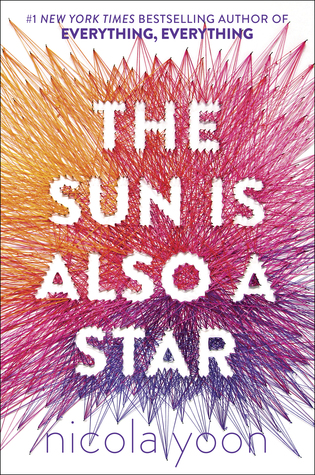 I listened to this on audiobook and it was SO GOOD. I mean, what a story. If you haven't heard of this book, it takes place all in one day. Daniel is headed to Yale for his admission interview and Natasha's family is being deported that night at 8 pm. They meet and have a very special day and it just gave me all the chills, cries, laughs, and just all the emotions.
Where the Crawdads Sing // Delia Owens
Rating: 4/5
Genre: Contemporary Fiction
Challenge: Popsugar -
book
recommended by a celebrity you admire; March Book Club
Okay, I did give this four stars upon finishing, but I keep waffling on maybe its 3 or 3.5? Maybe I let the opinions of my book club sway me a bit. I thought the story was so powerful and I definitely felt for the main character in this book so I understand why it is hyped so much. But, my one issue (and the book club's too) is that it gets really bogged down in descriptions of things that aren't fully relevant. It's a slow start but definitely worth the read, too!
The Silent Patient // Alex Michaelides
Rating: 3/5
Genre: Psychological Thriller
Challenge: None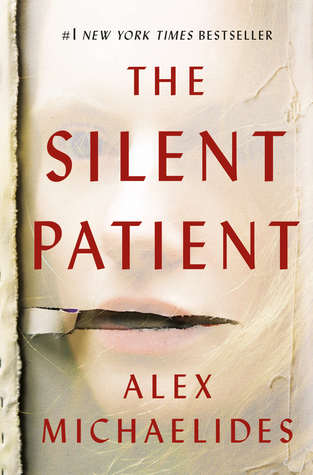 I learned about this book through
Book of the Month Club
(aff) and though I'm glad I didn't buy it, I am glad I got it through the library but it was good! I saw some reviews saying the twist was obvious, but not for this girl. I reread it like 3 times and said "WHAT" out loud much to my sleeping husband's dismay. The only reason it didn't have a 4 star from me is that it was a little slow to get going in my opinion.
Rating: 4/5
Genre: Contemporary Fiction
Challenge: None - it fits a few, but I've already read books for those categories!
I just finished this Sunday night and oh my gosh, it's so good. If you've read American Marriage, you may spot some similarities, but this one does have a little bit better ending. It's focused on a family and the challenges they go through when both parents are put in jail. I can't say much more because it will spoil it. But, please read this! Also another find from
Book of the Month
(aff).
Currently Reading:
The Killer in Me // Olivia Kiernan (ARC from FirsttoRead)
My Ex-Best Friend's Wedding // Wendy Wax (ARC from FirsttoRead)
Queenie // Candice Carty-Williams
Currently Checked Out from the Library:
Queenie // Candice Carty-Williams
Hitler Youth // Susan Campbell Bartolli
One Day in December // Josie Silver
* Yes, I've already read this but I wanted them to read it so badly and my TBR list is long enough!