Well, we are officially in the second quarter of the year! Very weirdly, my new company doesn't use traditional quarters and it's really messing with me. Another month has come and gone and it was a good one!
March Highlights:
Quick trip to Charlotte to visit my SIL who lives in Honolulu!
We closed on our house!
We had our best friends in town and saw Mumford and Sons!
We moved into our house!
We had our first Spring hike of the season!
Now onward to the goals of March...
Read 6 books.
YEP.
It's weird, but somehow I knocked through 10 books! 3 of these were audiobooks and the rest were real books! Come back on Tuesday to see my full reviews :)
Be completely moved out of the apartment.
NOPE.
We are
super
close to this goal and will hopefully be done by Sunday! Moving weekend got a little dramatic so we didn't get as much done as we wanted. Originally, I had planned for April's goal to be completely get out of the storage unit, but that's already done!
Try 5 new recipes this month.
YES.
But, I forgot what the fifth one was... But I made Mediterranean Shrimp Couscous and Spinach Tortellini Soup from Skinnytaste's One and Done cookbook, Cauliflower Gnocchi and Sausage from
Fed+Fit
(I've already made this twice!) and
Fit Foodie Find's
pork carnita bowls.
The clear winner was the carnitas! Christian had three tacos the night I made them and the next night, while enjoying the gnocchi, he was talking about the pork again and said it was "restaurant quality" so I suggest making that ASAP! It was an easy one, too.
Take 4 cardio classes.
CLOSE.
I made it to 3! Two cardio barre classes and a megaformer class. I am signed up for spin on Friday morning, so let's see if I make it.
So what will April look like?
Taking over social media for my studio.
Friends in town this weekend for a race.
My mom is coming to visit for the first time since we moved!
Christian's sister is coming down from DC.
Ellie's birthday.
I'm finally getting my hair done!!!
Seeing Avengers!
Needless to say, it's going to be a crazy month. I was also going to add a Chicago trip in but it looks like that will be a little later in the Spring!
April Goals:
Read 6 books.
Already done with the first :)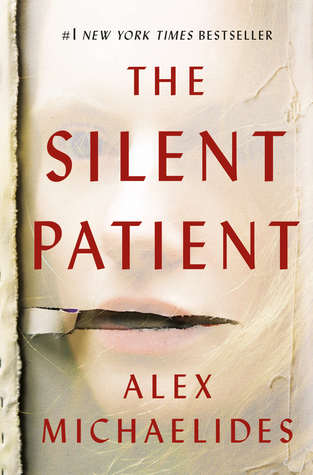 Book my trip to Chicago.
Complete Erin's book challenge.
I have the last book, I just don't want to read it yet. So I'm being lazy.
No boxes left in the house.
I want all the boxes that need to be unpacked (i.e., not Christmas decor), empty and out of my house! Boxes make me anxious.
Pick (and hopefully buy) outside furniture.
We have two decks and I want to be on them ASAP! So the goal is to have furniture on at least one of them.
Go to the Farmer's Market!
Charlottesville has an amazing Farmer's Market that opens this weekend and I am pumped to spend some Saturday mornings there!
3 new recipes.
So let's do this, April! I need a nap already...