Wow, I have somehow read 12 books since the last linkup and that time has included my birthday, barre instructor training and a housewarming party. I am shocked. If you get nothing from these reviews today except read Red, White and Royal Blue immediately, I'll be happy.
Also, feel free to follow along on
Bookstagram
where I post everything I'm reading in real-ish time with reviews :) All links are to Goodreads so you can read others' reviews and add to that ever growing TBR pile!
Verity // Colleen Hoover
Amazon Ebook
Rating: 4/5
Genre: Thriller
Challenge: N/A
I kept hearing about how twisted this book was and I just really needed to read it. I had a free trial of Kindle Unlimited and since this book is self published, you can only get it through Amazon but it was totally worth the read! Definitely dark and twisted and I stayed up way too late reading it! Highly recommend if you like thrillers.
The Evidence of the Affair // Taylor Jenkins Reid
Amazon Ebook
Rating: 3/5
Genre: Short Story
Challenge: Popsugar - a book with no chapters/ unusual chapter headings/ unconventionally numbered chapters
I also kept hearing about this one and I just wasn't blown away? It's told solely as letters between two individuals who find out their significant others are having an affair with each other. It just didn't end up going the way I thought and we spent a lot of time in the weeds. That's the best way to put it so as not to spoil it! It's a super quick read, though, since it's a short story and is also on Kindle Unlimited!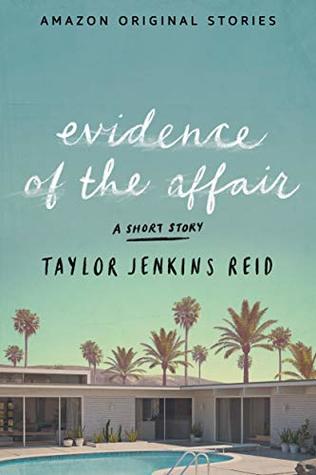 The Proposal // Jasmine Guillory
Library Ebook
Rating: 4/5
Genre: Romance
Challenge: Popsugar -
book with a two-word title (I had another book here that I'm still planning to read but it fit, so why not check it off?)
I loved The Wedding Date so I had high hopes for this one, too! If you've read The Wedding Date, you'll definitely recognize Carlos in this book. I loved Carlos so I was happy to join him on his love journey, too. If you want to be totally surprised when reading The Wedding Date, read that one first, because this one isn't a sequel, but you do find out how the other ends. Her next book, The Wedding Party, comes out this summer and I'm sure it'll be great, too. These are such feel good books!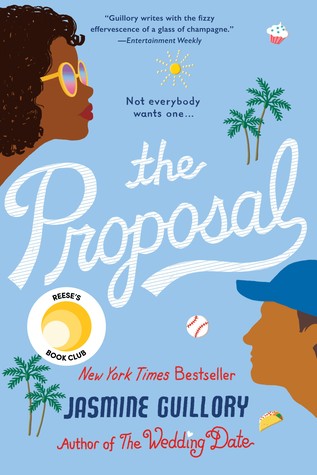 Book of the Month Club
Rating: 3/5
Genre: Thriller
Challenge: N/A
Not really my cup of tea. I waffled between a 2 and a 3 and ended up with a 3 star because there were some twists right at the end but overall, the book was slow. It's told in alternating points of view - which I do really enjoy, especially in thrillers - but you find out the "truth" pretty early in the book and the twist didn't do enough to save that, in my opinion.
Scribd Ebook and Library Book
Rating: 4/5
Genre: Nonfiction
Challenge: Erin's -
book that was a Newberry Award winner (medal winner or honor book)
I ended up listening to most of this book via audiobook because I was short on time so maybe that was the reason I got a little lost on the names, but overall the story was heartbreaking. I am fascinated by WWII and Nazi Germany (I also HIGHLY recommend the Holocaust museum in DC) so this was heartbreaking to read about children who were used to carry out awful things for Hitler.
Scribd Audiobook
Rating: 4/5
Genre: Literary Fiction