Wow I've read so much since the last check in! I'm actually kind of impressed with this because since the second week of January, I've basically only had one free night a week. This is great because it means I've been making friends but I also need to carve more time out for reading because it's my self care!
I mentioned in my last round up that I'm doing two different reading challenges and now I'm in a book club so I will be sharing which challenge its for or if it was for the book club!
The Lies We Told // Camilla Way
Rating: 4/5
Genre:
Thriller
Challenge:
Erin's - Book that is set in Europe; Popsugar - Book featuring an amateur detective
Clara wakes up to find that Luke hasn't come home or showed up for a big presentation at work. She's certain that something is wrong but everyone else thinks he's just left her. As she learns more about Luke's stalker and the past of his sister's disappearance, things get twisty. I really enjoyed the book and then the last few reveals just really shocked me and bumped my rating up to a 4!
The Kind Worth Killing // Peter Swanson
Rating: 3.5/5
Genre:
Thriller
Challenge:
None!
I honestly don't remember how I came across this book but I ended up listening to the audiobook version and I thought it was a good book to listen to thanks to the back and forth narrators. The two voices kept my attention more than a single narrator! The book had a lot of twists that were occasionally hard to find believable, but overall, it was a good thriller!
The Death of Mrs. Westaway // Ruth Ware
Rating: 3.5/5
Challenge:
Erin's - Book with a compass or cardinal direction in the title
I think I'm really on the fence about Ruth Ware. I've given the 3 books of hers that I've read in a 3/5 range so I guess I like them enough, but not one has blown me away yet. This particular one was good, but the ending seemed to come out of left field a bit and wrapped up pretty quickly in chapter or two.
The Girl Who Lived // Christopher Greyson
Rating: 4/5
Genre:
Thriller
Challenge:
January book club for my neighborhood; Popsugar - prompt from a past challenge (published in 2017)
This was surprisingly good! It appears he's written a lot of book that are tied together but this is a completely new story. The book opens with Faith being released from a psychiatric hospital. The night before her birthday when she is a child, Faith's father, sister, best friend and best friend's mom are brutally murdered but she lives. She spends a decade fighting survivor's guilt and self medicating. As the anniversary approaches, Faith is sure she sees the killer in town. Faith is an unreliable narrator which I do enjoy but there are also SO MANY suspects that I never figured it out and found the ending shocking. The book was great and everyone in my book club enjoyed!
Severance // Ling Ma
Rating: 3/5
Genre:
Dystopian / Satire
Challenge:
Popsugar - Book about a hobby (blogging)
Ugh. I had really high hopes for this one when I read the synopsis on Book of the Month a few months ago. But, it just didn't live up to it. Candace is your "typical" NYC millennial as Shen Fever begins to take over NYC and eventually the world. She meets up with a group of survivors and they're travelling to a safe place to restart life. There was no real story or ending to this novel. It was just a story being told of Candace working while the city dies and then travelling with a group. And then it just... ends.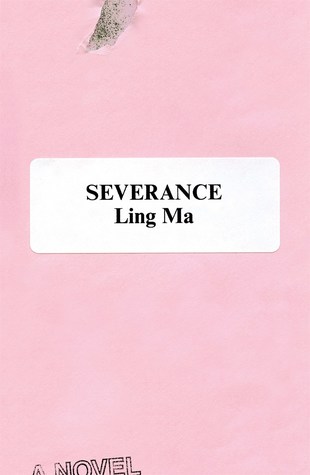 One Day in December // Josie Silver
Rating: 4/5
Genre:
Love Story
Challenge:
Popsugar - Book that includes a wedding
I really loved this book. This was another one I found via Book of the Month club that you've probably seen all over the place over the last two months! Laurie is on the bus on a busy December day and makes eye contact with Luke. They are immediately attracted to each other but, due to the crowds, are unable to meet each other. Laurie spends the next year looking for Luke and finally finds him again in December at her annual Christmas party that she throws with her best friend and roommate. Luke is her best friend's new boyfriend. The story is told over the next decade and you only see a few days out of each year. It's a book about love, friendship, growing up, family and all the pieces in between. Please read it!
The Lying Game // Ruth Ware
Rating: 3.5/5
Genre:
Mystery
Challenge:
Erin's - Book that is a friend's favorite or another participant in this challenge
Again, Ruth Ware not blowing me out of the water but being a good enough read. This is the story of four friends from boarding school with a big secret. The story moves back and forth between present day and the year they all spent together at boarding school. I definitely wanted to find out the secret but it wasn't as "aha" as I expected.
The Rhythm Section // Mark Burnell
Rating: DNF
Challenge:
Popsugar - becoming a movie in 2019; Erin's - book made into a movie
I kept trying to start this, but couldn't get into it. So, I changed my book for this category to
All the Boys I Loved Before
because it's the cutest Netflix movie ever and I found out the book is set in Charlottesville!
A Wind in the Door // Madeleine L'engle
Rating: 3/5
Genre:
Young Adult
Challenge:
Popsugar - Book set in space
Is there something wrong with me that I don't like these books? I know so many people that do and they have high ratings on Goodreads, but they just don't seem to be my cup of tea. I loved Harry Potter so it's not the fantasy aspect, I don't think. But, the books just seem to over-complicate things that could be simple.
Once I get through these listed below, I have a few books that I own, like
Becoming
by Michelle Obama that I will be digging into as I wait for some long wait library books!
Currently Reading:
The 7 1/2 Deaths of Evelyn Hardcastle
// Stuart Turton (physical book)
Feed //
Mira Grant (audio-book)
The Girls //
Emma Cline (e-book)
Currently Checked Out from the Library:
The Sun is Also a Star //
Nicola Yoon
The President is Missing //
Billy Clinton and James Patterson
To All the Boys I've Loved Before //
Jenny Han
All We Ever Wanted //
Emily Giffin
February's Book Club:
Before We Were Yours //
Lisa Wingate
As always, linking up with
Jana
and
Steph
!