I feel like I'm in a little bit of a reading slump because I have been busy with life and haven't been able to read as much. Then, this weekend, I had almost a whole day to read and I just wanted to veg in front of the TV which I
never
do. But, I caught up on a lot of shows, obsessed over the new Jonas Brothers documentary and watched some romcoms on Netflix and ended the weekend feeling refreshed so I'm cool with it!
NetGalley eARC
Rating: 3/5
Genre: Fiction
Challenge: N/A
Honestly, I can barely remember what this book was about and I read it less than a month ago. So, that tells you how I feel about it, I guess. I felt like the main character was too unbelievable that it was hard to root for her throughout the story.
Physical Copy - Thrift Store
Rating: 4/5
Genre: Thriller
Challenge: N/A
I picked this one up at the used book store and realized it was part of a larger series and I had bought the first and last one of the "mini series" within the larger series. So I read this and then checked out the middle one (review below) so I could read them all in order. This one introduces you to Flora Dane and delves into her back story. I really enjoyed this and devoured it so quickly.
Audiobook - Scribd
Rating: 4/5
Genre: Thriller
Challenge: N/A
Bookstagram
has been loving this book so I decided to listen to it via Scribd. Sadly, that is the glitchy-est app ever and I've had to end my membership since I haven't even been able to listen to the books I download but I was able to finally make it through this one and it was good!
I had really figured out one of the book's twists, but the second one (and the last line!!) did really surprise me. When the last line was read I literally shouted "WHAT"to my Google home. Definitely recommend this one and I enjoyed the audiobook version if that's your thing!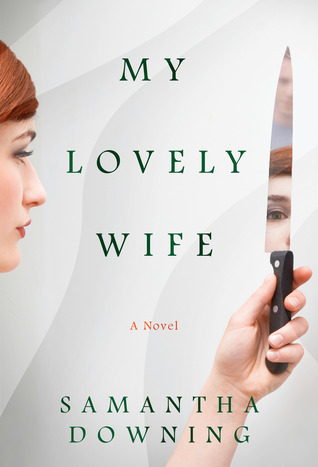 Library Book
Rating: 3/5
Genre: Fiction
Challenge: N/A
This was the second Flora Dane story from Lisa Gardner and I really enjoyed this one, too! I loved getting to read more about Flora and how she is continuing to grow and heal from her past. I will say I liked Find Her a little more, but that doesn't mean I disliked this one. Look for Me tells the story of Roxy and her family. Except her whole family has been murdered and she's on the run. Did she do it? Or is she running from someone? I literally never guessed who it was which means it's a good book.
Library Book
Rating: 3/5
Genre: Suspense?
Challenge: N/A
Again, Bookstagram really wanted me to love this book and I did not. I thought the "twist" wasn't really a twist and there were plentyyyy of clues that you told you the truth. But, it was a well written story and I liked the author's style. So all in all, if you don't read many thrillers, you'll enjoy this one. But if you're like me, you'll be rushing through it so you can get to the next book.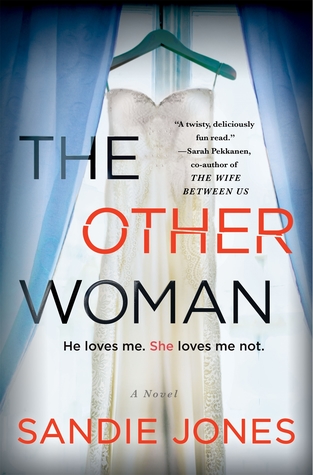 NetGalley eARC
Rating: 3/5
Genre: Fiction
Challenge: N/A
It took me a few tries to get into this book, but once I did, I really wanted to know where it was going to go. I liked that when it switched perspectives, we got a look at what the other character was thinking in key moments without having to fully rehash them from their perspective so that was very refreshing! I had a lot of ideas around the "twist" but I didn't really see it coming until the last two chapters so overall, it kept me guessing which I really like! Overall, not my most favorite thriller ever, but definitely glad I read it and I would recommend it for those who don't read a lot of thrillers!
NetGalley eARC
Rating: 4/5
Genre: Fiction
Challenge: N/A
I was originally declined this ARC when I first requested it but was SO excited to get a follow up email with a copy a week ago! I dove right in.

I LOVED Riley Sager's other two books - with Final Girls being my favorite thriller that I am constantly recommending - so I had really built this book up in my head and was so excited to read it. It didn't necessarily let me down, but it was my least favorite out of his three books. I definitely wanted to know what was going on and did not at all guess the truth - but I think that's because it felt a little out of left field when it was first introduced. I really enjoyed the way the story was told alternating between "now" with Jules in a hospital to the last 5 days leading up to her accident. Overall, it's a good book and I will absolutely suggest people read it, but don't except the same level of intensity as Final Girls. Rated a 3.5 so rounding up to 4!
Currently Checked Out from the Library:

Nothing! I've bought so many books recently from used book stores and I've got a couple of physical ARCs that just arrived!
June's Book Club: