Whew. Another month has come and gone and it's time to link up and share my recent reads. It's another long list so I won't give full recaps for all of them - just ones that I think you should know about!
Feed // Mira Grant
Rating: 4/5
Genre: Dystopian/Zombie/Mystery
Challenge: Popsugar - a book you think should be turned into a movie OR a book with the same name as another book (the other option being Feed by MT Anderson)
I can't even remember why I went after this book because it is NOT my type at all. I don't care for zombies one bit but I was really into this book. I think because it was less focused on zombie attacks and more focused on how the world recovered and changed from zombies becoming mainstream and how the rich and politicians have profited from the "rising".
The book follows a group of bloggers who are following the campaign of a Senator running for president. You get a lot of backstory on the uprising in 2014, the security measures on how they continue to prevent large outbreaks, the science that caused the outbreak and then how politics has changed. There is a mystery thrown in for good measure. There are two more books in the trilogy that I can't wait to read!
Rating: 4/5
Genre: Mystery
Challenge: Popsugar - a book that takes place in a single day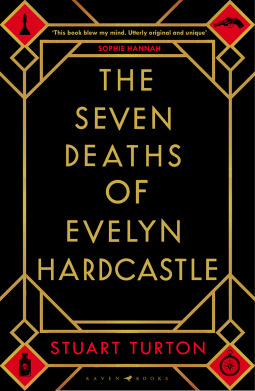 Depending on the version of the book you have, it is also called the Seven Deaths of Evelyn Hardcastle. It's confusing but it meant to make it easier to distinguish between The Seven Husbands of Evelyn Hugo.
This book is SO TWISTY and takes a lot of focus when reading. If you follow along on social media, you've probably seen that I go through books every few days if I don't have other stuff going on but this one took almost 2 weeks. Granted, we had friends and family in town which slowed me down considerably, but also it takes concentration.
Aiden Bishop wakes up with no memories. It also turns out, he's not in his own body at all. Everday day for 8 days, he wakes up in a different body and is tasked with solving Evelyn Hardcastle's murder (which just so happens to look like a suicide). He has helpers along the way as well as someone trying to murder him. Needless to say this is a confusing roller coaster that was so fun to read!
Rating: 4/5
Genre: Young Adult
Challenge: Erin's - a book that was turned into a movie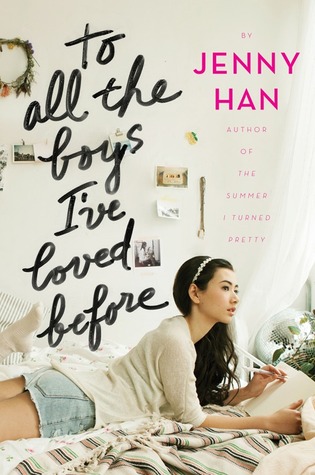 Rating: 3/5
Genre: Chick lit
Challenge: Popsugar -
A book with an item of clothing or accessory on the cover
Sophie Kinsella is always good for a fluffy read and this was no exception! There was a little romance, but mostly a book about friendship and life not always being the "ideal" of what you picture.
Rating: 3/5
Genre:
Challenge: Popsugar - a book told from multiple POVs
This book had SO much potential. I think the topic is great but the execution wasn't completely there. Nina's son is your typical "rich, white kid" who has no consequences for his actions who Snapchats a lower class, student in a compromising position while drunk. This topic is so relevant in this social media era, but unfortunately, it fell flat for me. And everything was wrapped up in an epilogue too nicely in my opinion.
Rating: 4/5
Genre: Thriller
Challenge: Erin's - a book starting with the letter N
I read this in a day. It truly had my heart pounding and I even talked out loud to the book a couple times which made Christian laugh at me. There is some violence that I didn't love reading, but overall, a great thriller with some crazy twists.
Rating: 2/5
Genre: Children's Lit
Challenge: Erin's - a book originally published over 100 years ago
Maybe I've just seen all the movies too many times but I just did not enjoy this. I listened to it so maybe that was why? Or maybe if I had read it as a kid? Not my cup of tea.
Rating: 4/5
Genre: Dystopian/Zombie/Mystery
Challenge: Popsugar -
A book featuring an extinct or imaginary creature
So, yeah. I listened to all of these as quickly as I could. I thought this one was just as good as the first one while still being a pretty different type of story. I know that sounds weird and vague but I literally can't talk about this one or the final one without seriously spoiling the end to Feed and I just don't want to do that!
Rating: 4/5
Genre: Dystopian/Zombie/Mystery
Challenge:
Again, can't say too much but I was listening to this one every second I had waiting for one big thing to happen and it was totally worth it! Another good one to finish out the trilogy.
On The Come Up // Angie Thomas (physical book)
The Luckiest Girl Alive // Jessica Knoll (audio-book)
Rich People Problems // Kevin Kwan (e-book)
Currently Checked Out from the Library:
Hitler Youth // Susan Campbell Bartolli
An Anonymous Girl // Greer Hendricks and Sarah Pekkanen
Where the Crawdad's Sing // Delia Owens